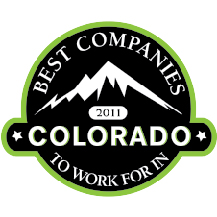 It's the feeling you get when you enter one of our banks. A natural comfortable sense of belonging. Yes, we are a bank offering everything other banks do, but we are a local bank that provides these services with a welcoming, and caring, attitude.
Aspen Skiing Company operates four ski areas: Snowmass, Aspen Mountain, Aspen Highlands, and Buttermilk. This includes over 5,300 acres of terrain as well as boundless activities, dining and nightlife at The Little Nell, and The Limelight Hotel.

Although orthopedics and sports medicine are a primary focus of AVH, a full range of services is offered. AVH has board-certified specialists in twenty-five different fields of medicine. AVH is fully accredited by The Joint Commission, and is affiliated with VHA (a nationwide organization comprised of non-profit community hospitals) and the Aspen Valley Medical Foundation.
Colorado Mountain News Media reaches a diverse demographic and expansive geographic region. Our media group reaches Grand, Summit, Eagle, Pitkin, Garfield and Mesa Counties through our print publications. We are read globally online.

Glenwood Springs Post Independent Situated at the confluence of the Colorado and Roaring Fork rivers, the city of Glenwood Springs features the world's largest hot spring swimming pool, a mountainside tram, and is home to the historic Hotel Colorado.

Valley View Hospital Our mission is a healthy community, one person at a time. Our vision is to be the regional leader for excellence in personalized care and healing.